Patterns for printing by Sara Castro Monteiro - KU-KA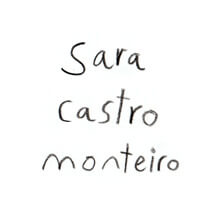 Sara Castro Monteiro is a surface designer and illustrator. She is Portuguese but is currently living in Italy with her family. Besides having a BA in Film and Photography, she fell in love with the world of pattern design and illustration. Her work incorporates a natural feel by using a variety of mediums such as screen printing, block printing and painting. She is primarily inspired by her children, so maybe its not surprising that she draws and creates for the children's market. Please get in touch if you would like to work together or if you are interested in any of her designs.
2015 - 2021 © DRUKARNIA TKANIN KUKA, All rights reserved | website designed by TheWhiteRabbitstudio.pl | photo M.P. Chudkiewicz|Grandessa | An electronic payment by Blue Media S.A.