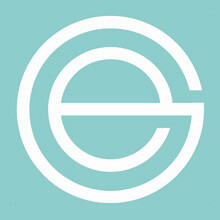 Originally from Bavaria in Germany, Ellen Giggenbach now considers herself a New Zealander. She lives and works in Eastbourne, a pretty seaside village close to the capital, Wellington.
She is happily married with two young sons. She studied graphic art in Vienna in Austria and has been awarded a New Zealand Diploma with Distinction in Design.
As a surface designer, her passion is paper craft which she has developed into a collection of DIY craft projects for sale in her Etsy shop. Ellen has also created several books featuring her paper folding art.
Ellen's German heritage influences her designs and a passion for the 1950's and 60's inspire her bold graphic shapes, joyful images and kaleidoscopic colour combinations.
Her designs have been featured internationally on greeting cards, stationery, books, textiles, gift and home ware products.