We note that You are visit out site from US.
Nice to see You! Please note - that is no problem for us! We can send your order to any palce, especially in Europe.
You can pay for the order in Euro (€) too - just select your currency in top left corner of our site.
Patterns for printing by BY STUDIO PROJEKTÓW - KU-KA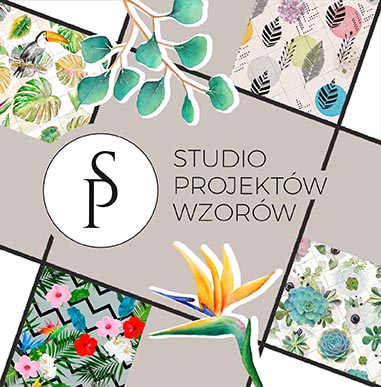 Cześć! Jesteśmy małą pracownią projektowania wzorów. Skupiamy się na projektowaniu wzorów na tekstylia, jak i ilustracji dziecięcej.
Wzory, które wychodzą spod naszej ręki są bardzo różne - to dlatego, że naszej pracowni każdy projektant ma swoje ulubione narzędzia do tworzenia.
Projekty malujemy ręcznie akwarelą, guachem lub rysujemy w programie za pomocą tabletu graficznego. Możemy stworzyć grafikę wektorową, bitmapową czy fotomontaże.
Każde zlecenie i nowa inicjatywa bardzo nas cieszy, dzięki temu rozwijamy się i robimy to co lubimy.