We note that You are visit out site from US.
Nice to see You! Please note - that is no problem for us! We can send your order to any palce, especially in Europe.
You can pay for the order in Euro (€) too - just select your currency in top left corner of our site.
Patterns for printing by BIOFILIA - KU-KA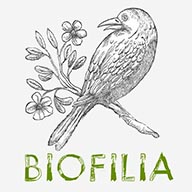 Kocham kolor i naturę, Jestem malarzem i lubię pracować z tworzywem na papierze i płótnie, dlatego podstawą mojej pracy jest malarstwo i rysunek. Lubię też łączyć różne techniki i eksperymentować z tworzywem, wciąż szukam nowych form wyrazu.. Inspirują mnie wszelkie istoty żywe.: świat roślin i zwierząt., W moich projektach wykorzystuję głównie te właśnie tematy. Wierzę, że świat może być wielkim kwitnącym ogrodem i ufam, ze moja praca przyczynia sie do realizacji tej wizji.
Biofilia to wzory tworzone z pasją i miłością do życia.
Każdy wzór może być zmodyfikowny do Twoich potrzeb. Jeśli masz jakieś pytania, albo chciałbyś zamówić u mnie wzór tkaniny lub wzór z innym tłem lub o innych wymiarach, napisz do mnie:
[email protected]