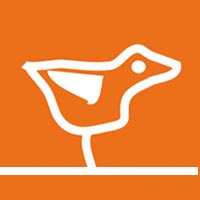 annasko - graphic artist, surface pattern designer, commercial graphic designer, illustrator, painter (all media: oil, watercolour, pastel), Graduated Fine Art Institute at Silesian Univeristy, diploma in graphics.. She created colourfull and black and white set of decorative patterns for fabrics, wallpapers. and also some drawings for children which make you smile. These fabrics could be used for curtains, pillows, bed linens, accessories to child's room, upholsterings and also for unique clothes. These patterns are full of positive energy. If you get one it will sure make you feel good, relaxed and happy :).
Alll rights reserved. Copyright by annasko. This designs are protectected by law.
annasko- zajmuje się projektowaniem graficznym, designem, grafiką, malarstwem, rysunkiem, ilustracją dla dzieci. Absolwentka Wydziału Artystycznego Uniwersytetu Śląskiego w Katowicach Filia w Cieszynie, dyplom z grafiki artystycznej. Jej prace malarskie są bardzo bogate kolorystycznie, natomiast grafiki balansują od mocnych kontrastów po szeroką skalę szarości. W odpowiedzi na najnowsze zapotrzebowanie w aranżacji wnętrz stworzyła serię dekoracyjnych wzorów na tkaniny, tapety. Prace inspirowane są naturą, przyrodą. Natomiast dla dzieci powstała seria zabawnych rysunków. Wzory tkanin przeznaczone są na zasłony, poduszki, pościel, akcesoria do dziecięcego pokoju, tapicerkę, unikalne ubrania.
Wszystkie wzory i projekty chronione prawnie.. Wszelkie prawa zastrzeżone.